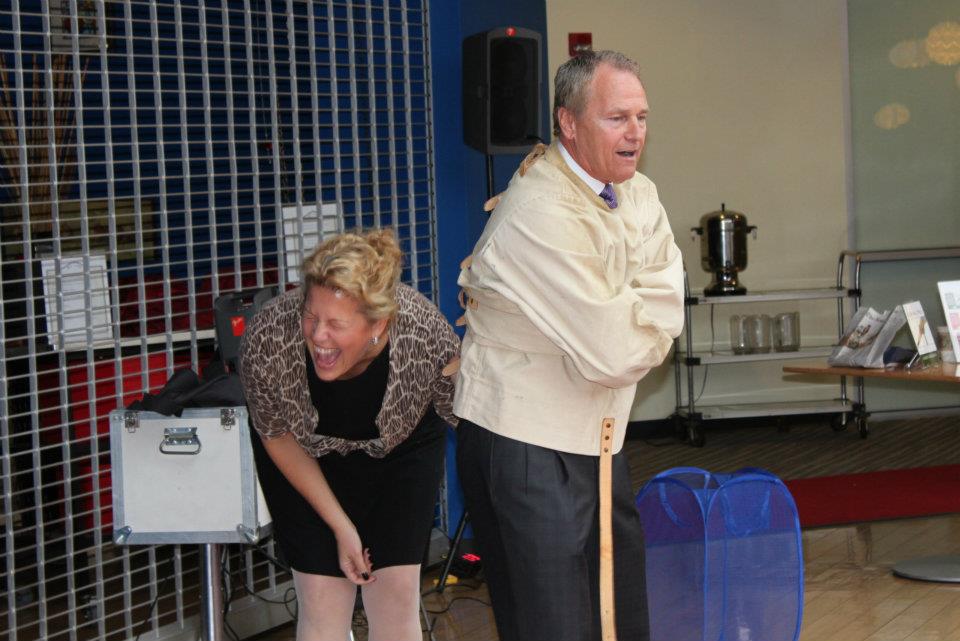 Comedy Magic Show
Gary's Comedy After Dinner Show, which is his most requested, is complete with comedy, audience interaction, magic, and mind reading. Comedian Magician Gary Roberts performs hilarious, side-splitting, stand-up comedy, suitable for audiences of all sizes. This fast paced, high energy show is perfect for banquets, holiday parties, and corporate events. Everyone loves MAGIC. Looking for something fun? Book Gary Roberts.
Grand Illusion Show
A burst of music, a quick hello, and you are off on a whirlwind trip of magic, illusions and comedy with Illusionist GARY ROBERTS. Gary will dazzle and amaze your guests with anything from a 10 minute Vegas style act to a full-length show of magic and illusions. The program can be tailored to suit the youngest audience or the most discriminating adults. Gary performs a variety of illusions, some specially designed for him, as well as those that have been entertaining audiences for years.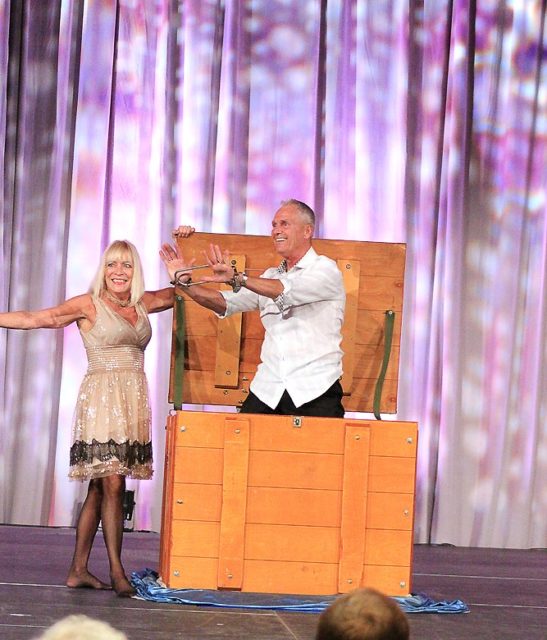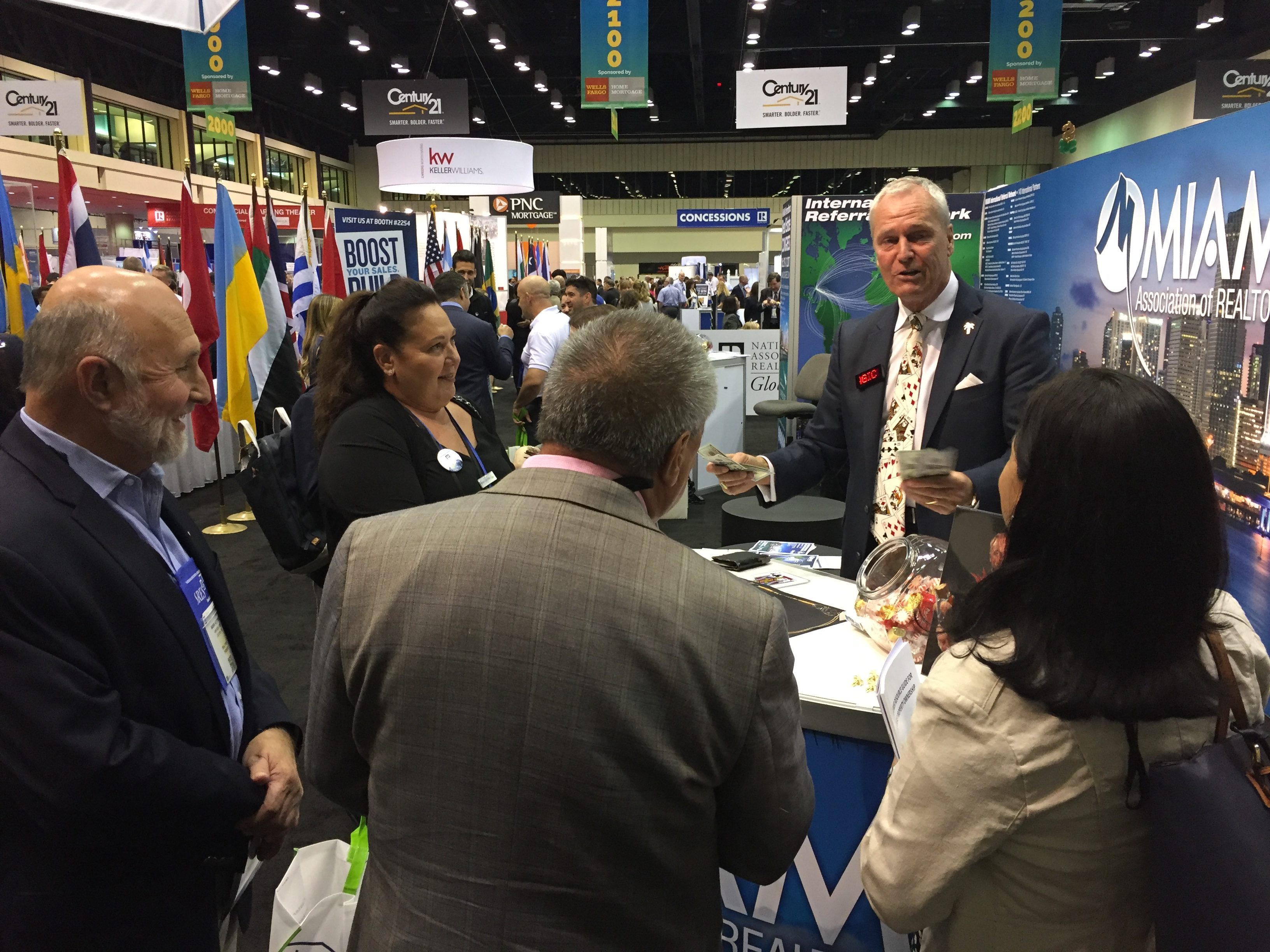 Trade Show Magician
Tired of having the crowds just walk by your booth? Your Trade Show Ambassador Gary Roberts can change that by skillfully weaving your sales message and product information into his presentation, to create the attention you need and deserve. Whether you need to introduce a new product, generate more leads, gain corporate exposure, or dramatically increase booth traffic, Gary is the solution. By combining prospective client involvement with a charming personality, buyers will stop, watch, and order.
Close-up Roving Magic
The perfect ice breaker for any event and venue. Close-Up Magic or Sleight of Hand Magic is where small objects disappear, money multiplies, cards change places, and miracles happen right in your guest's hands. Gary will rove and mingle his way through the crowd as he entertains your guests. This type of entertainment is perfect for cocktail parties, hospitality rooms, receptions and pre-dinner functions.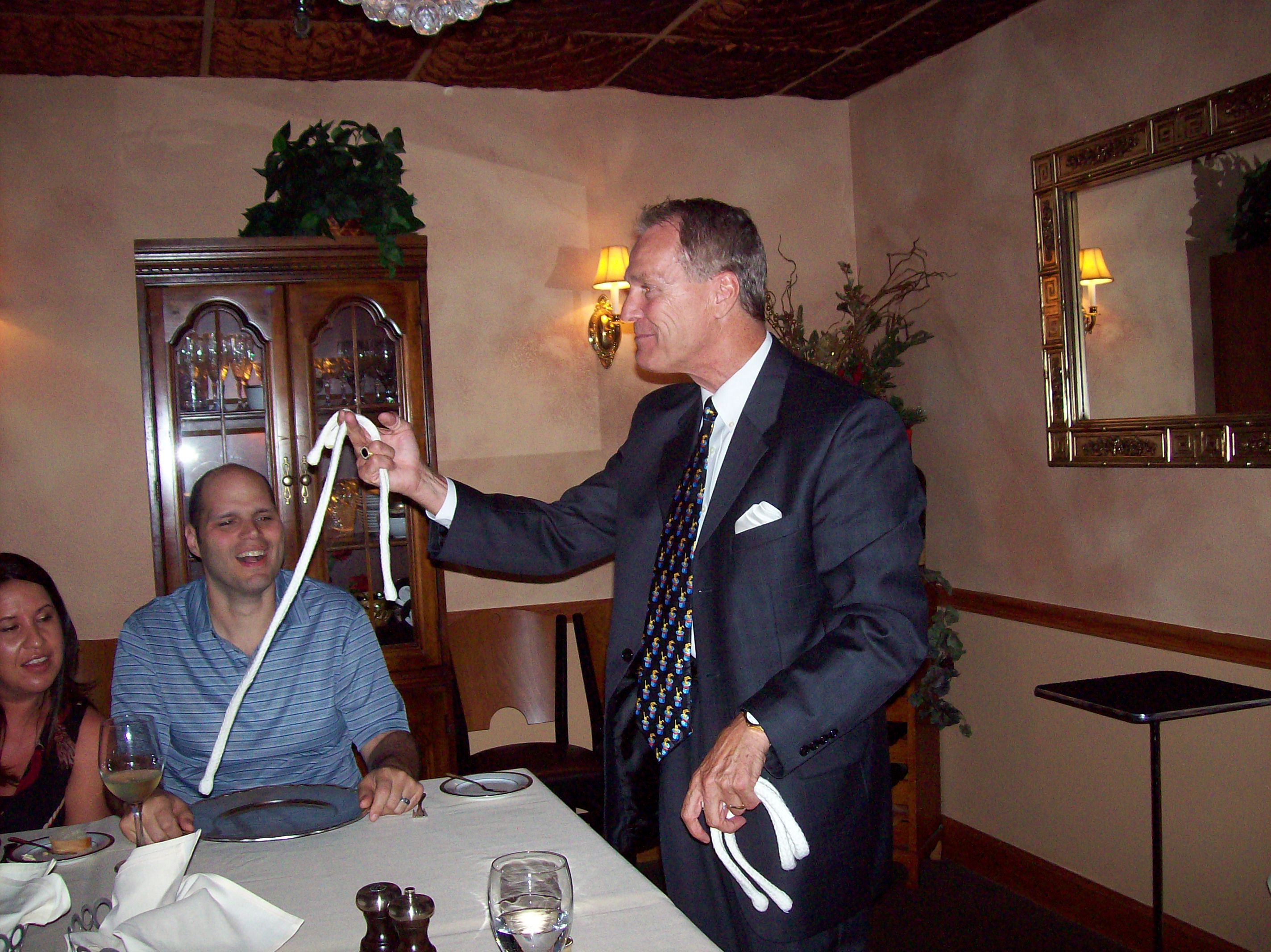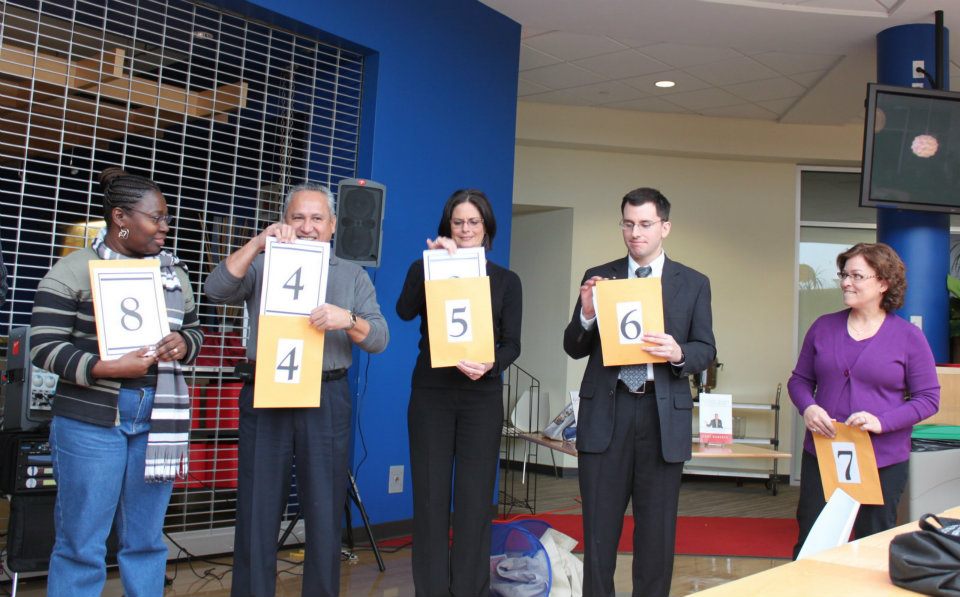 Magic of the Mind
Corporate Comedian Magician Gary Roberts combines comedy, magic, mind-reading, intuition, and strange predictions to astound your audience. Gary explains that mentalism is the art of Magic with the Mind and demonstrates his intuitive powers as a performer. Many of his feats of mentalism go beyond explanation and reality to a world of supernatural. Let Magician Gary Roberts customize a performance of Mentalism, Magic, and Comedy that will leave your group Amazed.
Next Steps…
Book Gary Roberts for your next…
Corporate Meeting – Executive Retreat – Association Event – Awards Banquet – Sales Meeting – Holiday Party – Trade Show – Golf Tournament – Company Event Contact Us